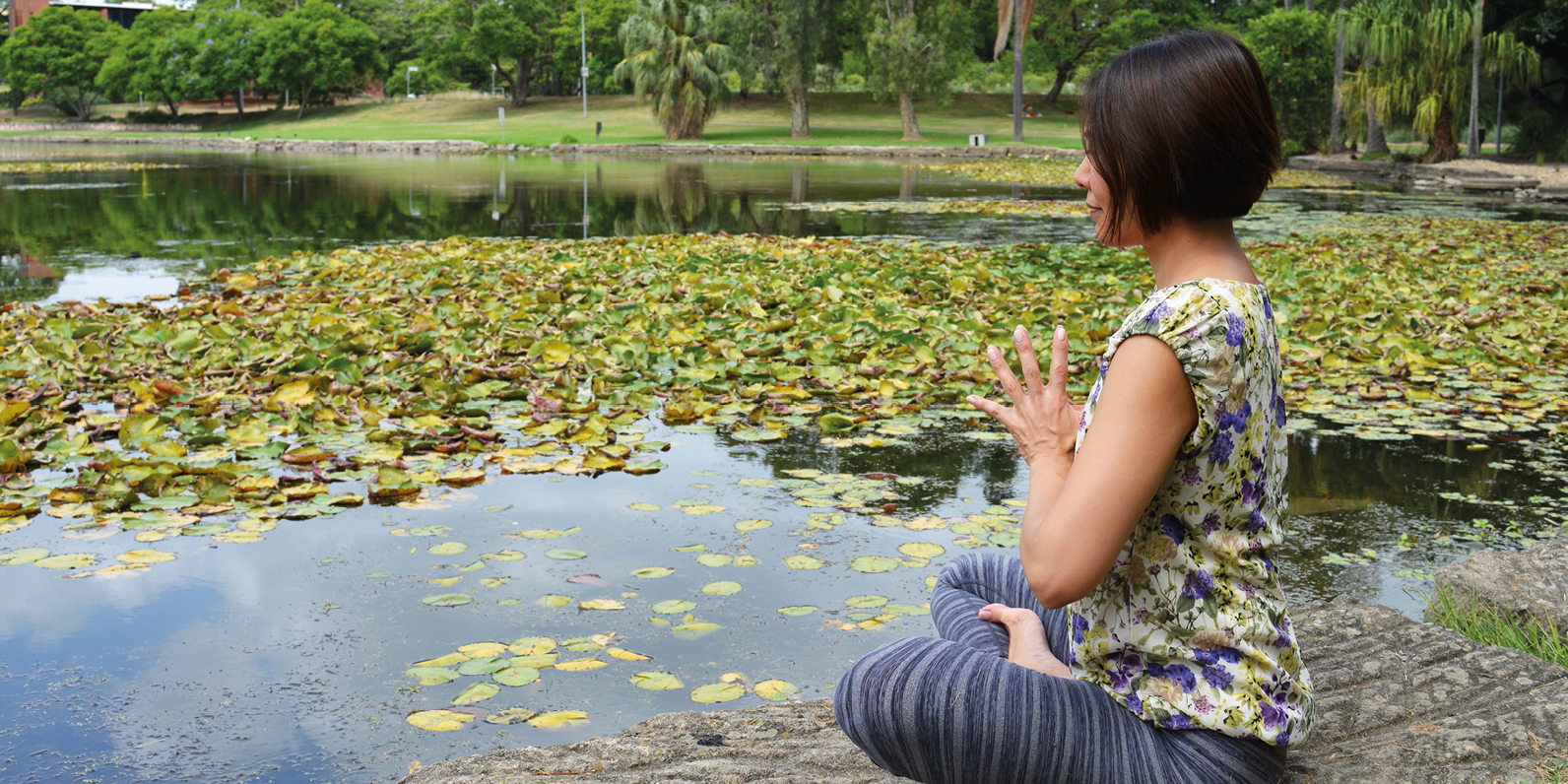 What's Mindfulness?
Mindfulness is a powerful tool that will help your brain to slow down and think clearly when you're feeling stressed, anxious or overwhelmed. It is a practice that can help you develop better control over attention and a feeling of calm presence in your busy life.
Is this for me?
Do you find it hard to switch off a restless mind? Are you easily distracted and find it difficult to concentrate on one thing? Is it hard to power down and sleep at night? If you want to learn how to hit the pause button on your brain and be more present in your life, then this program is for you.
How will I benefit?
Science confirms the more you practice the greater the payoffs, like exercising for the brain. It gives you a wider lens to focus on the positives so you worry less, you feel more at ease with difficulties and builds up a more relaxed presence. When you feel better, you think better, and are happier.
Program Details
This group program offers free on-going Mindfulness Meditation and Mindfulness Yoga classes. Mindfulness Meditation is a seated practice with guided instructions for various topics to support greater psychological resilience to stress, improve concentration and well-being. Mindfulness Yoga integrates the practices of mindful movement with meditation to train attention in present-moment body awareness and includes breathing techniques to cultivate calm, and to support a self-care routine. Beginners are welcome.
St Lucia
Mindfulness Meditation
30 July 2-3:15pm
31 July 2-2:45pm
6 August 2-3:15pm
7 August 2-2:45pm
13 August 2-3:15pm
14 August 2-2:45pm
20 August 2-3:15pm
21 August 2-2:45pm
27 August 2-3:15pm
28 August 2-2:45pm
3 September 2-3:15pm
4 September 2-2:45pm
10 September 2-3:15pm
11 September 2-2:45pm
17 September 2-3:15pm
18 September 2-2:45pm
24 September 2-3:15pm
25 September 2-2:45pm
8 October 2-3:15pm
9 October 2-2:45pm
15 October 2-3:15pm
16 October 2-2:45pm
22 October 2-3:15pm
23 October 2-2:45pm
herston
Mindfulness Meditation
29 July 4-5pm
5 August 4-5pm
12 August 4-5pm
19 August 4-5pm
26 August 4-5pm
2 September 4-5pm
9 September 4-5pm
16 September 4-5pm
23 September 4-5pm
14 October 4-5pm
21 October 4-5pm
ST LUCIA
Mindfulness Yoga
Introductory Sessions
No current sessions
On-going Practice Sessions
31 July 3-4:15pm
7 August 3-4:15pm
14 August 3-4:15pm
21 August 3-4:15pm
28 August 3-4:15pm
4 September 3-4:15pm
11 September 3-4:15pm
18 September 3-4:15pm
25 September 3-4:15pm
9 October 3-4:15pm
16 October 3-4:15pm
23 October 3-4:15pm
Image above: "Heian Jingu 平安神宮 (KYOTO/JAPAN)" by Chi King, used under CC BY / Cropped and desaturated from original